Home > Empowering Tips > Why Does Your Business Need Professional Email Address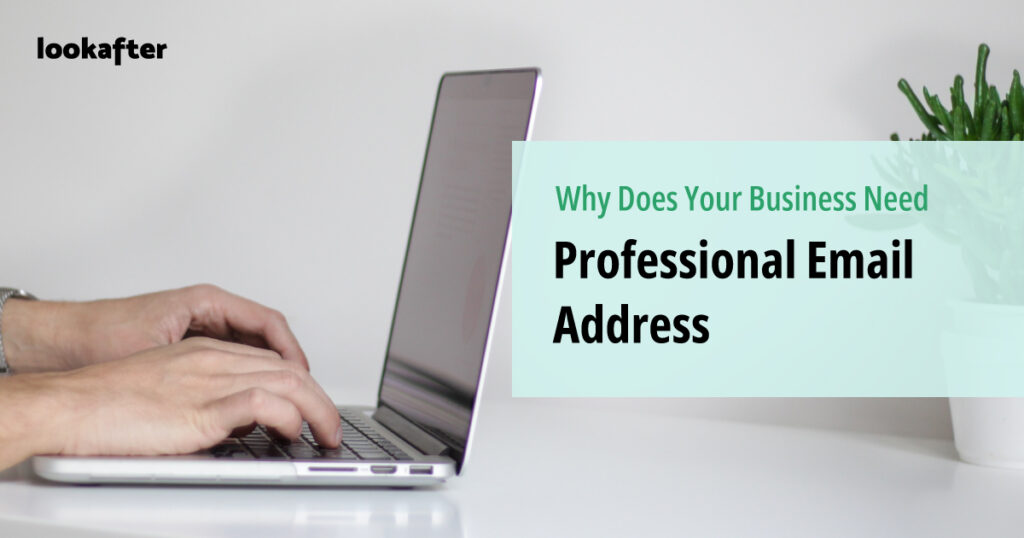 When it comes to setting up an email address for your business, you have two options: a professional email address or a generic email address.
A professional email address is an email address that includes your business domain name, such as name@yourcompany.com. A generic email address is created on Gmail, Yahoo, Hotmail or other free email services.
While generic email addresses may be free, using a professional email address definitely covers more benefits when you are running a business. And here's why.
It projects professionalism
Using a professional email address for your business rather than a free email address is more professional overall. It shows that your business is well established and legitimate, and it is likely to make clients and prospects feel more comfortable dealing with you. On the contrary, free email addresses may be perceived as questionable when it comes to authenticity. It also gives an impression that the business is temporary and not serious.
For example, which email address seems more professional and credible – alan@besteventsplanner.com or alan86eventsplanner@yahoo.com? Definitely the first one.
It enhances trustworthiness of your business
Customers tend to find out if your business is legitimate before they agree to do business with you.
If your email address matches your business domain, customers are able to look up for your company details and website easily. This contributes heavily at reassuring them that your business is genuine, creating a sense of trust.
With trusts, you can boost your business potential to attract new prospects and maintain long-term relationship with existing customers.
It increases awareness of your brand
Because your professional email address incorporates your company or business brand name, you are indirectly promoting your brand on every email communication. Take the example of john@cabinet-maker.com, people can already tell what your business is about by just looking at the email address.
Moreover, they are constantly reminded of your brand when they see your email address and can instantly know where to find your website to get more details. If you are using cabinetmakerjohn@gmail.com, potential customers have no clue of where they can find you online.
It allows email organization by department
A typical business generally has separate email addresses for different departments, such as sales@yourbusiness.com, accounts@yourbusiness.com, support@yourbusiness.com, etc. It helps keep your business organized and structured, improving internal communication among your employees.
Though you can also create multiple free email accounts for the mentioned purpose, they are comparatively harder to manage.
It gives you control
Let's say you have a team of employees using different personal email addresses to communicate with customers. If your employee who uses katielovely92@hotmail.com leaves the company, you risk giving up all the emails that are communicated via that email address.
A professional email address helps avoid this issue as the new employee can take control of the existing account when the resigned member leaves.
It reduces the chances of your email being marked as spam
As anyone can sign up for a free email address instantly and easily, they are frequently misused by spammers – as a result, emails sending from free email services are often perceived as spam by many spam filter. Even if it is not marked as spam, chances are it will be ignored or sent straight to the trash bin. In contrast, professional email addresses reduce the risk of your genuine emails being bounced or discarded.
If you are ready to set up a professional email address, check out our pricing or contact our team to assist you.